Welcome to Funky Yeti
Funky Yeti is a small but motivated company specializing in Ski and Snowboard equipment. Stocking brands such as Airhole Facemasks, Dakine, Dragon, Dynastar, Gogglesoc, K2 Ski & Snowboard, Look, Mammut, Marker, Nix Snowsport Co, Point 6, POW, Red Bull Spect, Smith, Thermic, Toko, and more coming soon.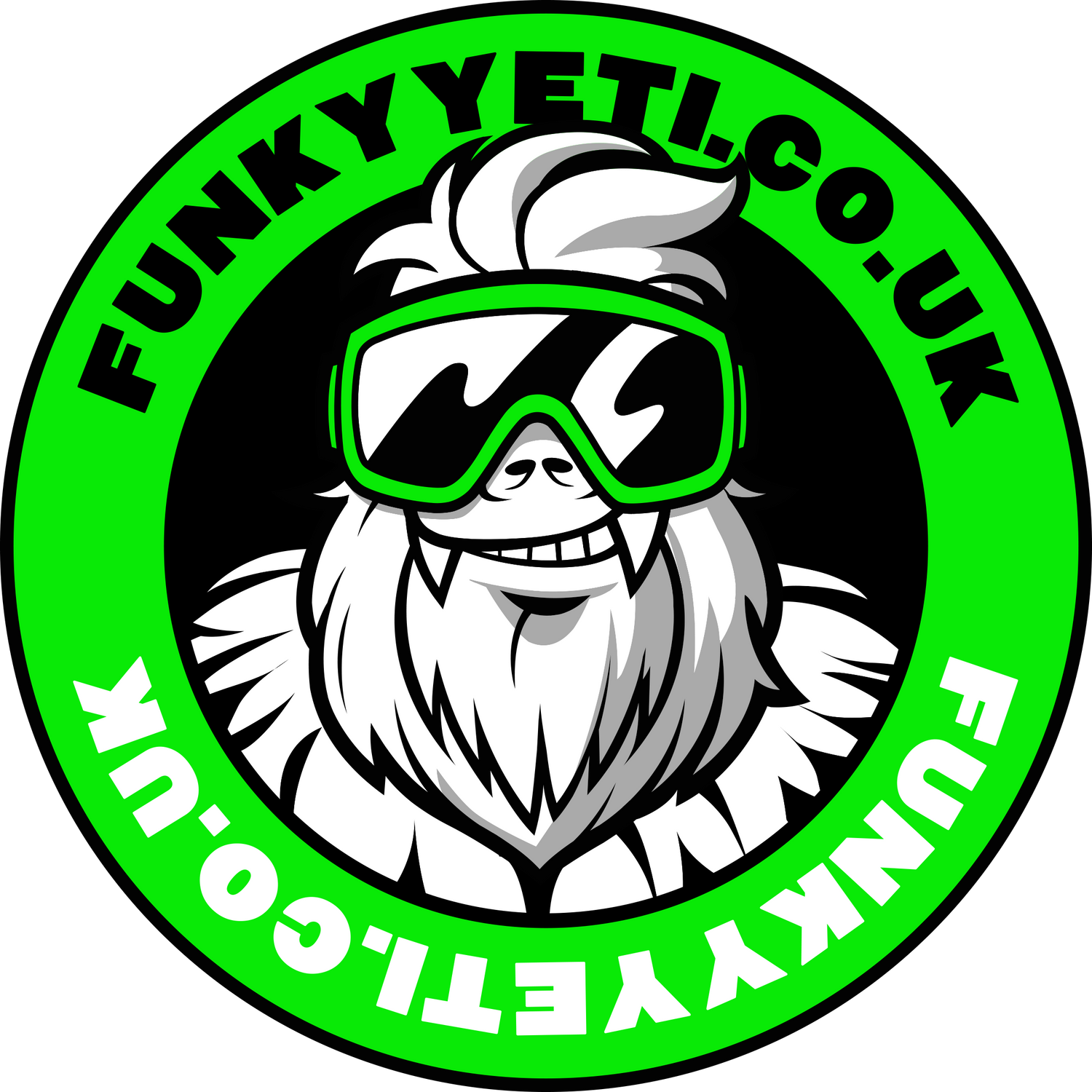 As with so many of the best ideas, our story began as a casual conversation over a beer. After nearly 10 years in the industry, working for some of the UK's largest and oldest snow sports retailers in the UK and travelling to New Zealand to work for one of NZ's top snow sports retailers, Funky Yeti's founder Sean decided it was time to open his own shop and in 2017 Funky Yeti was born.

Sean's main background is in boot fitting. The original plan was to open a shop offering full boot fitting services, but with BREXIT looming we decided to start small.
So in 2017 with a small budget, we built the website ourselves and started with some of our favorite brands and products.
Over the last couple of years, we have strived to grow our online store. In 2018/19 we added more brands, Nix Snowsport, K2 ski and snowboard, and Funky Yeti was the first shop in the UK to stock Gogglesoc.
In 2019/20 we continued to add more products and brands including Mammut and Airhole Facemasks. In 2019 we started to develop some of our own products, launching a Kickstarter. We have also started working with some brands on products made especially for us like our custom Funky Yeti Gogglesocs and a Nix Snowsport Co ski built to our specs.
2020/21 was the year we can all agree we'd rather forget. We were off to an amazing start before Covid hit..... Oh well.
Looking back we had a few positives and through lockdown, we kept our heads down and used our free time to re-design our website, we launched 10 new exclusive Funky Yeti Gogglesoc designs, partnered with DSUK to design their custom Gogglesoc and most of all we made it through!
Check out our Gogglesocs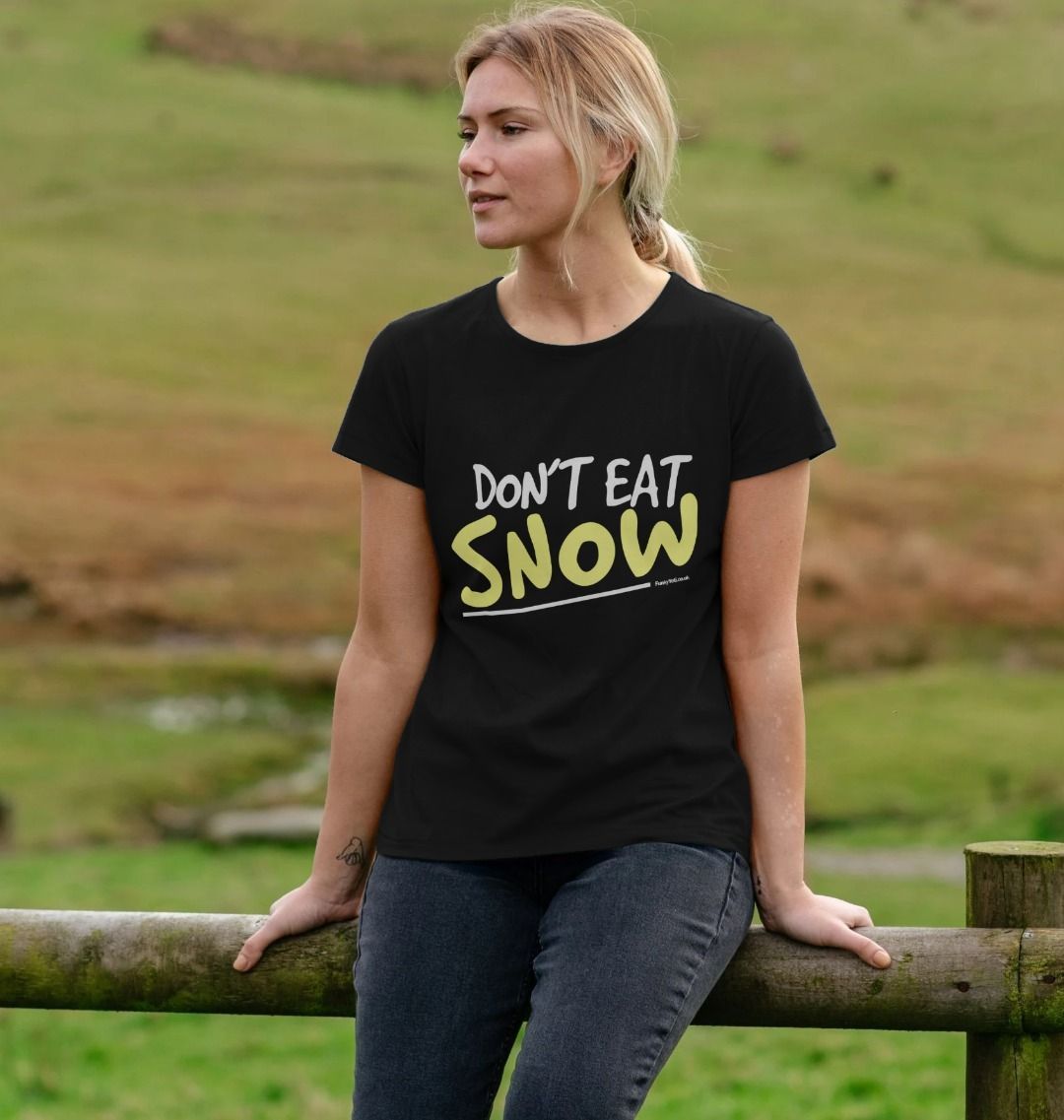 New Merch!
In 2021 we also launched a range of higher quality eco-friendly Funky Yeti clothing, including t-shirts and hoodies, all made from 100% Organic Cotton and designed to be re-cycled.
Funky Yeti Clothing
Why shop at Funky Yeti?
Our Mission - To be different than the rest.

We believe that what makes us different makes us stronger. We wanted to stand out from the crowd.

Skiing and snowboarding are fun sports and we believe in having fun, and doing what we love. So we have made our brand and our website with fun in mind. That's why our signature color is BRIGHT GREEN.

One point of difference for us is our Ski & Snowboard Super Deal, which includes our warranty that covers things a regular warranty doesn't.
Quality Goods

We thoroughly check the quality of our goods, working only with reliable suppliers so that you only receive the best quality product.
Green Goals

We aim to be as GREEN as we reasonably can be. We recycle as much as possible, we reuse the packaging we receive our stock in when we send items out and we make sure all our packaging is fully recyclable.
Inclusive

We believe that all people have the right to access the unique physical, mental, and social benefits of snowsport, regardless of disability, injury, or experience. That's why we are proud supporters of Disability Snowsport UK.

You can help support this amazing charity by making a donation at the checkout or by purchasing our Limited Edition DSUK Gogglesoc
Testimonials
Stoo, Facebook

Ace customer service from these guys. Nice one!

Joe, Review Site

Rapid delivery and more options on GoggleSoc than the GoggleSoc website (as well as being cheaper)

Hazel, Google Reviews

Had a great experience shopping here. They made a mistake when packing our order and were so keen to rectify the mistake they came to swap the bag in person to make sure we ended up with the right item. Legends!
FAQ
Where are you based?

We are based in the UK.
We have a little office in West London where we keep our stock.
Do you have a bricks and mortar shop I can walk into and buy?

We don't sell bricks.... or mortar...

We are online only.... for now.

Our Head Yeti's background is in boot fitting so the plan is to open a proper shop where we will be offering full custom boot fitting services and all of our products available in-store once. We are working on it!


We deliver to the whole of the UK and Northern Ireland for FREE on orders over £50.
Why "Funky Yeti" ?

I had the idea for the Yeti before I came up with the name. I wanted a character for the logo and a Yeti fit the bill for winter.

Why Funky? Why not!

We wanted something memorable, different and FUN! Skiing and snowboarding is a fun sport!
Why so much green?

First of all, I wanted a color that stands out. I saw a t-shirt that had a bright green logo on and it caught my eye right away.

But green is also a very appropriate color for the 21st century.

With the effects of global warming becoming more apparent we all need to be greener to ensure we can continue to enjoy the sport we love, on real snow.

We aim to do the best we can to be as green as possible. We use low-energy lights, keep the heating down low, recycle all the packaging that our stock is delivered in and make sure we use packaging that is recycle-able when sending to you.

Do You Price Match?

At Funky Yeti we would like to be competitive with our prices but as an online only retailer some of our suppliers require us to advertise our products at the full RRP (Recommended Retail Price) so instead we offer Rewards Points.

For every £100 spent on selected items we give you 100 points, 100 points gets you a £10 voucher to spend on other selected items.

In addition, we also offer a Super Deal on new season skis and snowboards.

If you would rather have the discount price offered by one of our competitors we will try to match it, feel free to contact us.

Please include a link to the site you would like us to match. Items must be in stock in the same size and color and the same season model at a UK retailer.

Price matched will be like for like on the total price, including delivery charges. If skis and bindings are to be packaged together both must be available at the same retailer. If not we will either add a mounting charge to the price (£50) or send the items unmounted. We do not match eBay or Amazon listings.
Do you offer instructor discounts?

Yes!

If you work as a ski or snowboard instructor, then you're having a great time helping more people have more fun... and it also means you probably don't make a lot of money.


Funky Yeti offers some great deals to instructors. You can find all the deals here;
Can you deliver to outside the UK?

Yes!

We usually deliver to the following countries;

Austria, Belgium, Denmark, Finland, France, Germany, Hungary, Ireland, Italy, Monaco, Netherlands, Norway, Spain, and Sweden.
Delivery is calculated by size and weight at the checkout.

For countries not listed here please contact us for a quote.
Will you sponsor me?

We are looking for someone who loves their sport as much as we do, and wants to tell everyone about it. Someone who we can hang out with when we're not in the mountains. Someone to represent our brand.

We are looking for a female first - sorry guys - who have public profiles on social media, Facebook + Instagram, and if you have a Youtube channel that's an awesome bonus.

We don't care if you are a skier or snowboarder. It doesn't matter if you are into park, freeride, touring, or just ripping the piste's. It doesn't matter how good you are, you could be an intermediate piste skier/snowboarder or the head instructor for a ski school, a kid doing their first 180, or an Olympian.

As part of our team you get;

A ski or snowboard set up to use for the season, including up to 2 pairs of skis or 2 snowboards, bindings and boots, Team clothing, Team discount on products, Team perks, including discount gym membership, free mobile phone insurance, and a load of other discounts and offers.

If you want to be part of our team you need to be recommended by one of the team. As we are currently online only you need to be active on our social media. Follow us, like and share our posts, and tag us in yours!

@funkyyeti / #funkyyeti